This past Saturday there were alot of college football games. At one of the games the unthinkable happened.
http://detroit.cbslocal.com/2015/10/17/fan-has-heart-attack-in-the-big-house-following-last-play-of-michigan-michigan-state-game/
Since there are a few forum members in Ann Arbor I thought that we could reach out to this individual who has fantastic taste in college football!

kcy1998




Posts

: 84


Join date

: 2013-04-15



I am a bit surprised that only one heart attack was reported. I watched the game at a local bar packed with fans from the opposing team (I live in sort of a dodgy neighborhood). The last play made me throw up in my mouth a little bit and made the room spin for me --potential symptoms of MI -- but otherwise no chest pain, etc. Kevin, I'm afraid that maybe we REALLY ARE little sister.


_________________
Mitral valve repair 2002
Cleveland Clinic

RoadKillBill




Posts

: 319


Join date

: 2013-04-04



So very sad to hear about the heart attack that occurred at the game.....
However regarding the game - since I am an MSU alumni and have lived in the shadow of some of the biggest superegos I've ever met (and yes, I've even dated a few) - I am more than happy at our win last Saturday..... GO STATE!!!!
Of course all the UofM fans I know now are super nice people.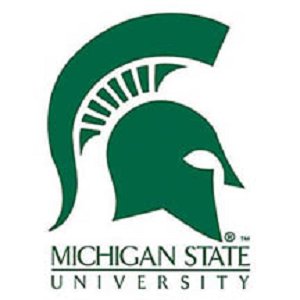 This sums it up
https://www.youtube.com/watch?v=Dqv48MwEbaQ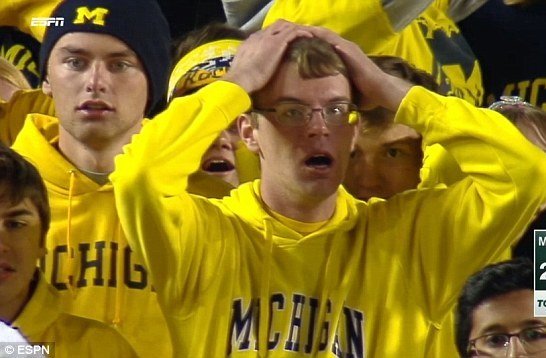 _________________
Rachel
OHS - July 15, 2011
Aortic Valve Replacement (Edwards 3300TFX) and Ascending Aortic Aneurysm Repair

Rachel August




Posts

: 612


Join date

: 2013-04-15



As an impartial observer, not from the great state of Michigan (a little south and a little east), it's getting pretty deep in here.

_________________
Mike
AMI/stent July 2000
Right carotid endarterectomy September 2010
Biotronik Evia DR-T dual chamber pacemaker August 2013

mikenall




Posts

: 150


Join date

: 2013-04-14


Age

: 66


Location

: Northeast Ohio



I was excited by the big game inter state game of my alma mater. Wayne St beat Northern Michigan!!!
Tom C
marathonman60 wrote:I was excited by the big game inter state game of my alma mater. Wayne St beat Northern Michigan!!!
Tom C
Tom, you will be delighted to know that during my freshman year we played
Wayne State
.  Being the second smallest guy on our team, I was chosen to be the model for our fraternity homecoming float.  They encased me in the material they use for casts and then removed such (
front half first and then repeated for my backside
). They then placed a cheerleaders outfit on the assembled cast (
with me out of it, since I got to dress for the game that week
) and placed it on a float.  
We won the award for the best float, but I can't remember who won the game  (
and I didn't play because freshman weren't eligible in those days
).  I might be able to find a picture of that float in my yearbook if I can find a way to scan it.
Here is a photo of our uniforms from that era though:
http://media.cleveland.com/tipoff_impact/photo/11933926-large.jpg
Western Reserve University fullback Steve Belichick
Yes, that is Bill's father. We beat Arizona State in the Sun Bowl on New Years Day in 1941 (
back in the day when Reserve was a powerhouse
). WRU also sports a 6-5-1 record against Ohio State

Gary E




Posts

: 365


Join date

: 2013-04-21


Location

: Columbus, OH



I'll bet Ohio St refuses to play Western Reserve anymore due to the record!
Tom C
---
Permissions in this forum:
You
cannot
reply to topics in this forum