Today is my 4 year anniversary from OHS!!!! Like many others here, I am more than grateful for the second chance I got at life and so very honored to know y'all here in this group. As I always tell people that my medical team saved my life, but my HEART group showed me how to LIVE that life!!!
Thanks again to each of you here, for pushing aside the fear/stigmas, for educating others on the importance of exercise, and for showing the medical community that heart patients can be and are athletes!!!!
Looking forward to seeing many of you in West Virginia this October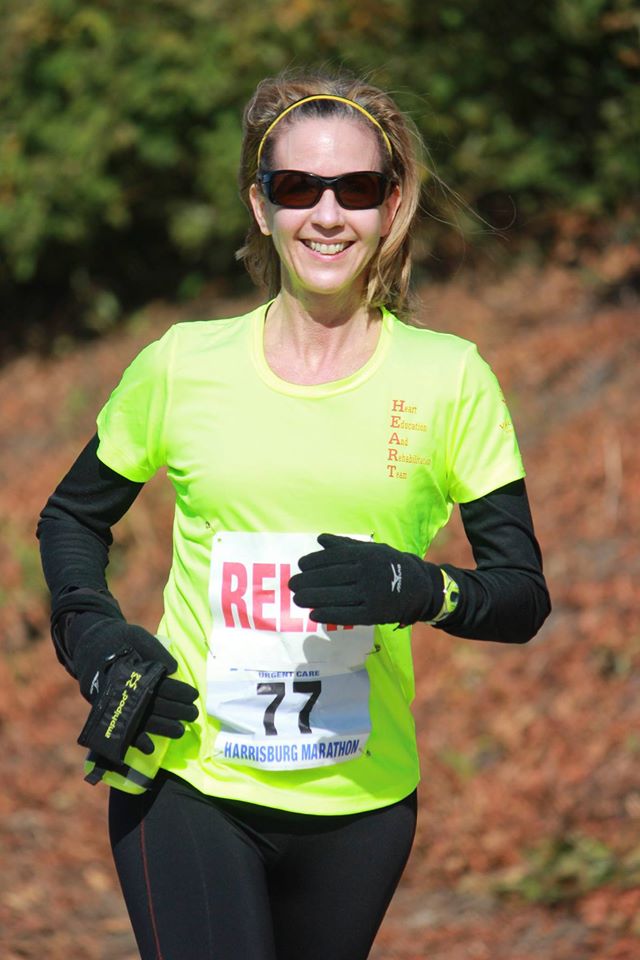 _________________
Rachel
OHS - July 15, 2011
Aortic Valve Replacement (Edwards 3300TFX) and Ascending Aortic Aneurysm Repair

Rachel August




Posts

: 612


Join date

: 2013-04-15



Congratulations. Great picture.

_________________
Mitral valve repair
Afib, arrhythmia
2 catheter ablations

twal




Posts

: 307


Join date

: 2013-04-15


Age

: 66


Location

: Nanticoke, PA, USA



Congratulations Rachel!! You've packed a lot of living into the last 4 years and you've touched so many others along the way. You've inspired us here at HEART, your friends in Global Heroes, and even undiagnosed heart patients through your heart advocacy... I'd say 4 years very well spent!

_________________
Dave
4X CABG Feb 17, 1999 at 46 years.

Dave Tuttle




Posts

: 906


Join date

: 2013-04-01


Location

: Western New York State



Congrats Rachel! You've accomplished a lot as an athlete and advocate in just a short while. Best wishes for many, many more years.

_________________
Mitral valve repair 2002
Cleveland Clinic

RoadKillBill




Posts

: 319


Join date

: 2013-04-04



Congratulations Rachel, wishing you many more healthy years.  Every pic I have seen of you shows that beautiful smile, an inspiration to many heart patients!  Love you. See you in WV!

_________________
AVR November 14, 2007
Aortic Root dacron graft
23 mm On-X Mechanical Heart Valve
Home Test INR since February, 2008


LMRun




Posts

: 162


Join date

: 2014-12-31



You are a true inspiration!!! Congratulations on another milestone in your wonderful life.

You are still looking beautiful in that picture! I think with that valve replacement, they also gave you the fountain of youth!!!

Looking forward to seeing you again in WV!

_________________
pacemaker, recurrent pericarditis , SVT
03/23/15:  Weight 129.1 - Body Fat 31%
07/23/15:  Weight 117 - Body Fat 19.0%

trishb




Posts

: 215


Join date

: 2013-04-02


Age

: 62


Location

: Holden Beach, NC




Bean Counter




Posts

: 48


Join date

: 2013-10-05



---
Permissions in this forum:
You
cannot
reply to topics in this forum