_________________
Aortic valve replacement
Bovine Tissue Valve
March 2010
Cleveland Clinic

echoguy




Posts

: 286


Join date

: 2013-04-15


Location

: Cincinnati



We had a great time with the Funkyteam.  I added captions to tell the real story!

Link to my pics:  
Bourbon Chase 2014
Brian took this pic.  

  Gary E came up with the game "Road Kill", we counted how many runners we passed and how many passed us.  Brian had the most roadkills.  Dave said as the van passed me at one point that they were laughing and saying that I was getting ready to roadkill someone.  LOL
I had a total of 8, one gazelle passed me on the last leg.  This is during my last leg on an uphill.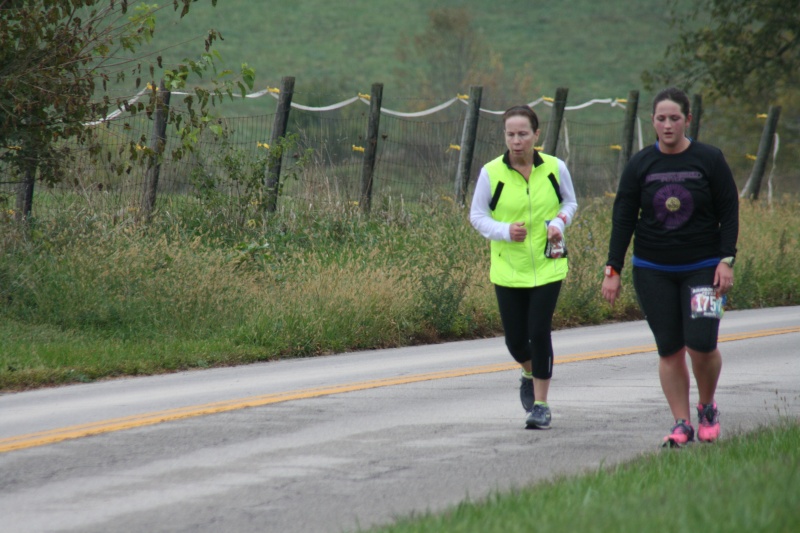 " />
Louise, these pictures are GREAT and your captions are super!!! LOVE the road kill too - I can see the hill there on the above pic - great job!!!

You look strong - your training really paid off!!!



_________________
Rachel
OHS - July 15, 2011
Aortic Valve Replacement (Edwards 3300TFX) and Ascending Aortic Aneurysm Repair

Rachel August




Posts

: 612


Join date

: 2013-04-15



Great pictures guys...looks like it was a lot of fun.

Quick sidebar- I saw a film about the the Hood to Coast relay a few years back....pretty interesting viewing. One of the participants they were following had heart issues of her own. She was meeting with her cardiologist before the race and was showing the course profile of the sections she was going to run. He laughed and said no way. She went ahead ran them anyway (I believe) and survived. Most of us probably had similar conversations with our doctors, so we can relate. Mine was asking if I could do the Beer Mile. He laughed and said no. I have since done 2 since my AVR surgery and have #3 coming up in December.

Bean Counter




Posts

: 48


Join date

: 2013-10-05



Here are some more:
http://s1381.photobucket.com/user/myrunningsux/slideshow/?sort=3
Last edited by Billcobit on Fri Oct 31, 2014 6:38 pm; edited 1 time in total

_________________
Mitral valve repair 2002
Cleveland Clinic

RoadKillBill




Posts

: 319


Join date

: 2013-04-04



Great photos! I ran Hood to Coast once, and it was the most physically traumatic race I've ever done, out of over 600 races. No way would I attempt another long relay race now that I have a heart history! Then again...I've probably done crazier things, so you never know!
_________________
MI and stent - March 2011

EugeneRunner




Posts

: 127


Join date

: 2014-01-09


Location

: Eugene, Oregon



---
Permissions in this forum:
You
cannot
reply to topics in this forum